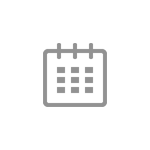 Workshop: Graffiti *FLINTA only!
-
Hiiii, we invite all FLINTA* to join our graffiti workshop. We try to create a space where we can experience new creative things all together by spraying and also talking about our experiences and barriers regarding graffiti. We are Paula, Feli and Philin (3 friends from Leipzig) and we would like to encourage people to come to our workshop who did not have the opportunity to get in touch with spraying because of patriarchal and cis-heteronormative structures yet (FLINTA who have experiences in graffiti are also very welcome to join). -----------DE---------- Hello, wir laden alle interessierten Personen zu unserem FLINTA* Graffiti-Workshop ein. Wir möchten versuchen einen Raum zu schaffen, in dem wir uns gemeinsam mit Dosen an der Wand ausprobieren und uns auch über Hürden und Erfahrungen austauschen können. Wir sind Feli, Paula und Philin, 3 Freund*innen aus Leipzig und möchten besonders die Menschen ermutigen zum Workshop zu kommen, die aufgrund von cis-heteronormativen und patriarchalen Strukturen noch keinen Zugang zu Graffiti finden konnten (aber auch Leute mit Erfahrung sind ganz herzlich willkommen).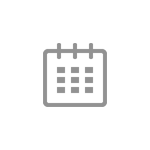 Workshop: thai – boxing *FLINTA only!
-
In unserem Workshop werden wir ein paar der Basic Schlag- und Tritttechniken aus dem Thaiboxen erklären und üben. Am Ende wird es auch die Möglichkeit geben fest in die Pratzen zu hauen 😉 Der Workshop richtet sich an FLINTAs, die Interesse am Kampfsport haben und das Thaiboxen mal ausprobieren wollen. Vorkenntnisse sind keine vorausgesetzt. Bringt gemütliches Sportgewand mit! Sprachen: Englisch & Deutsch Trainer*innen: Romina (sie/ihr) & Anna (sie/ihr) trainieren beide seit mehreren Jahren in selbstorganisierten Kampfsport-Strukturen. -----------EN---------- In our workshop we will explain and practice some of the basic punching and kicking techniques from Thai boxing. At the end there will also be the opportunity to punch into the pads! 😉 The workshop is aimed at FLINTAs (Women, Lesbians, Inter-, Non-binary, Trans people) who are interested in martial arts and want to try Thai boxing. No prior knowledge is required. Bring comfortable sportswear! Languages: English & German Trainers: Romina (she/her) & Anna (she/her) have both been training in self-organized martial arts structures for several years.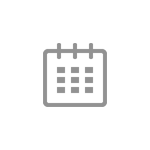 Noise Kränzchen *FLINTA only!
-
huhu, im Rahmen des queer-feministischen Festivals Queerzilla findet wieder ein noise_kränzchen statt. - Was ist das noise_kränzchen und was kann man da machen? Das noise_kränzchen bietet F.L.I.N.T.A* die Möglichkeit gemeinsam in einem Proberaum Musik zu machen. - Muss ich ein Instrument gut spielen können dass ich da mitmachen kann? Gar nicht! Es sind keine Vorkenntnisse nötig. - Soll ich mein eigenes Instrument mitnehmen? Kannst du gerne, wir stellen zusätzlich noch ein paar zur Verfügung. - Gibts Bier? Ja! - Cool! Wann isn das? 17. September 2022, 18:00-21:00 - Und wo? schlor (Proberaum), Rappachgasse 26, 1110 Wien - Wo kann ich mich den für das noise_kränzchen anmelden? Anmeldung bitte unter programm@queerzilla.org wir sehen uns dort! ----------EN---------- huhu, as part of the queer-feminist festival Queerzilla there will be a noise_kränzchen again. - What is the noise_kränzchen and what can you do there? The noise_kränzchen offers F.L.I.N.T.A* the possibility to make music together in a rehearsal room. - Do I have to be able to play an instrument well to participate? Not at all! No previous knowledge is necessary. - Should I bring my own instrument? You are welcome to do so, we will provide a few additional instruments. - Is there beer? Yes! - Cool! When is it? 17. September 2022, 18:00-21:00 - And where? schlor (rehearsal room), Rappachgasse 26, 1110 Vienna - Where can I register for the noise_kränzchen? Please register at programm@queerzilla.org See you there!